South Australia Travel Destinations
Best Holiday Destinations in South Australia
South Australia is an incredible place for adventure and relaxation. You can find some of the most beautiful landscapes and beaches in the world in SA. There are so many things to do in South Australia, whether you are looking for adventure activities, family fun, or just relaxing by the beach. If you are planning a trip to South Australia our travel guide will help you find the perfect place to stay, what to eat, where to go, and much more.
The Green Adventurers acknowledge and pay respect to the Kaurna people as the custodians of the lands and waters of the Adelaide region. We pay respect to elders both past, present future Traditional Custodians and Elders of this nation and the continuation of cultural, spiritual and educational practices of Aboriginal and Torres Strait Islander peoples. We acknowledge and respect the Kaurna people's cultural, spiritual, physical and emotional connection with their land, waters and community.
Yorke Peninsula
The Yorke Peninsula is found just 2 hours from Adelaide and features miles of rugged coastline, quaint coastal towns & fascinating historical sights. The coastal towns make a popular destination for holidaymakers.
Towns of the Yorke Peninsula
Towns Moonta & Wallaroo are cute coastal villages with calm waters for swimming.
Kadina is the biggest township.
Ardrossan has spectacular red cliffs – A great spot for sunrise!
Port Turton has plenty of holiday shacks and a curious cave – Magazine Bay Cave
Corny Point – Can't beat a sunset at this stunning seaside location.
Hardwicke Bay – White sand and crystal clear waters.
Copper Triangle – Moonta, Kadina & Wallaroo make up the copper triangle
Marion Bay – On the doorstep of Innes National Park
Edithburg – Popular for diving especially in cuttlefish season and a seaside swimming pool.
Yorketown – Small farming town – Don't miss the pink lake.

At the southern end of the peninsula, you will find the Dhilba Guuranda- Innes National Park which might just be the most beautiful place in South Australia. This idyllic location is just over 3 hours from Adelaide so it makes a great spot for a weekend getaway but you'll definitely want to stay longer! You can stay in Marion Bay or camp in the National Park.
Love Beaches? Discover your new favourite summer getaway…
Eyre Peninsula & The Gawler Ranges
The Eyre Peninsula in the west of South Australia is home to South Australia's most rugged and wild coastline as well as the most serene white-sand beaches you will ever lay eyes on. Check out the best Eyre Peninsula Beaches here!
There are also many things to do on the Eyre Peninsula including camping, hiking, biking and getting up close and personal with the wildlife. Shark diving is one of the EP's biggest tourist drawcards but if you don't fancy that snorkelling with seals or dolphins is a friendlier option! The Talia Caves near Elliston & the fascinating granite outcrop known as Murphy's Haystacks are impressive geological structures you won't want to miss.
In the interior near Wudinna, you will find the Gawler Ranges National Park. This park covers over 5000 hectares of land that was once used for farming. Now, it's home to some of the most interesting flora and fauna found in the region including kangaroos, koalas, wombats, echidnas and dingoes. The region has many granite outcrops which are similar to Uluru. One of the most impressive is Pildappa Rock.
Recommended Eyre Peninsula
Road Trip Itinerary
2 nights – Port Lincoln
2 nights – Port Lincoln National Park camping
2 nights – Coffin Bay
2 nights – Elliston
2 nights – Streaky Bay
2 nights – Ceduna
1 night – Gawler Ranges camping
1 night – Kimba

Kangaroo Island
Kangaroo Island is a large island found off the coast of the Fleurieu Peninsula with pristine beaches, rugged cliffs, and lush forests. As the name would suggest, this island is home to many kangaroos as well as other animals such as wallabies, possums, koalas & sea lions. To reach this island paradise you need to take the ferry from Cape Jarvis.
There are plenty of activities on Kangaroo Island to keep you occupied for a week or more. Some highlights include The Remarkable Rocks, Admirals Arch and Seal Bay Conservation Park.
Where To Stay on Kangaroo Island
Aurora Ozone – Seaside in KI's biggest town – Kingscote
Strandmarken – Island Beach with an outdoor hot tub!
Mercure Kangaroo Island Lodge – In the peaceful setting of American River
Stokes Bay – Best camping spot on KI
Adelaide City
South Australia's capital city is known as a big country town to the locals. You can't go far in Adelaide without bumping into someone you know! Famous for its festivals, Adelaide is the place to be in March when the whole CBD comes alive with The Adelaide Fringe.
For the nature-lovers, Adelaide has you covered. Adelaide is sandwiched between the coast and the hills so there are countless beaches to visit and hikes to explore.
No visit to Adelaide is complete without a visit to the Adelaide Hills. With rolling hills filled with vineyards & orchards dotted with quaint villages, the hills are the perfect escape from the city.
My full list of guides for Adelaide:
The Adelaide Hills
The Adelaide Hills, situated a short drive from Adelaide, South Australia, is a picturesque region that boasts rolling hills, captivating views, and delightful towns. Its remarkable landscapes and cultural legacy make it a must-see tourist spot. The Adelaide Hills offers an array of experiences for everyone, whether you're into outdoor activities, cultural and historical sites, food and drink experiences, or simply a tranquil getaway from the city's hustle and bustle. Here are the top things to do in the Adelaide Hills.
The Barossa
Best known as South Australia's wine region, The Barossa is one of the most popular destinations for visitors to South Australia. With around 150 wineries in the area, and more than 80 cellar doors as well as breweries, distilleries, bakeries, restaurants & markets, you can eat & drink your way around this gorgeous valley.
Points of interest to check out:
Seppeltsfield
Mausoleum
Lyndoch Lavender Farm
Gin Distillery
Tanunda
Mid North & Clare Valley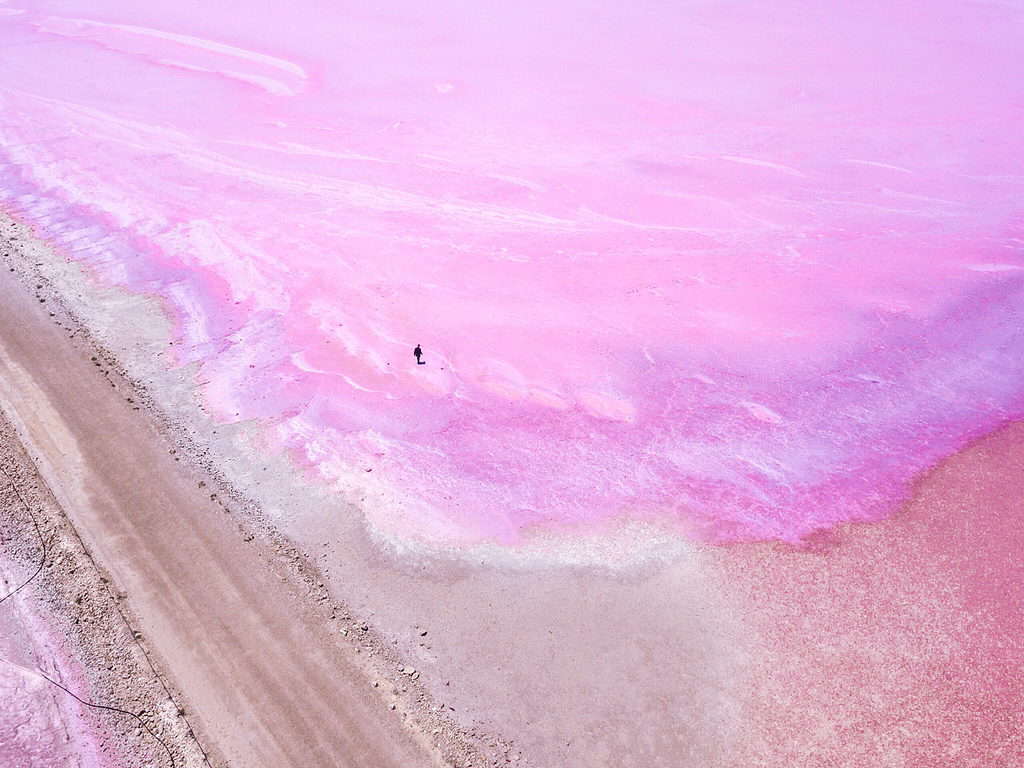 The mid-north encompasses the towns of Kapunda, Burra, Clare, Peterborough, Jamestown, Orroroo, Pt Pirie, Pt Augusta, Melrose, Laura, Pt Germein and more.
Magnetic Hill – Let the magnet pull your car uphill!
Clare Valley Wineries – Famous for rieslings but
Lake Bumbunga – One of South Australia's pink lakes.


Far North & Flinders Ranges
The Flinders Ranges are a mountain range that was created by an orogeny around 300 million years ago when tectonic plates collied and caused the land to fold and push the layers into mountains. The result is a spectacular landscape full of colour, flora & fauna. The Ikara-Flinders Ranges encompasses approximately 95,000 hectares of land including Wilpena Pound a huge natural amphitheatre of mountains. Hike to the highest point – St Mary's Peak for panoramic views of this iconic landscape from 1,171 m altitude.
For a camping spot that is a little quieter than Ikara-Flinders, I recommend the Argadells.
Travel further north and you will reach the outback town of Coober Pedy. Staying in an underground hotel has to be one of the most unique experiences you can have in South Australia. The shafts that were dug out during opal mining have been converted into houses, hotels and shopping which are totally underground!
The Riverland
The Riverland is a South Australia travel gem you can't miss! Found in South Australia 2-3 hours drive north-east of Adelaide, the region includes just over 9,000 square km of land centred around the lifeblood of South Australia, the Murray River. The major towns in the area are Renmark, Berri, Loxton, Waikerie, Barmera & Monash but there are also little towns & settlements scattered all across the region such as Paringa, Lyrup, Morgan & Cobdogla. The Riverland is a great place to visit for food, drink, water sports, river cruises and spectacular scenery. Here are my favourite places to visit to take photos and experience the amazing nature and wildlife that the river offers.
Fleurieu Peninsula
There are many things to do on the Fleurieu Peninsula which has sandy beaches, wine regions and beautiful scenery. It has an abundance of food and wine festivals, art galleries, national parks and wildlife reserves. Just a stone's throw from Adelaide, this region is easy to visit as a day trip from Adelaide but there are so many things to keep you busy that you'll want to stay for a few days. Check out the best things to do on the Fleurieu Peninsula. Highlights include:
Southport Beach – Port Noarlunga
Deep Creek Conservation Park
Smiling Samoyed Brewery
Granite Island – Victor Harbor
Down The Rabbit Hole Winery – Mclaren Vale
D'Arenburg Cube – Mclaren Vale
For the best vegan wine tour, you can't go past New World Wine Tour Co
Where To Stay On The Fleurieu Peninsula
Budget – YHA Port Elliot or The Anchorage Victor Harbor
Camping – Rapid Bay Campground or the SA National Parks
Family – Big 4 Port Willunga, Victor Harbor Holiday Park, Breeze Beachfront Apartments
Couples – Seascape Retreat, Baecation on Butterworth, Sanbis Cabin
Luxury – Middleton 'Glass House' by the Ocean, Cliffs End Beach Shack, Waters Edge on Fleurieu, Fleurieu Coastal Retreat, Coastal Luxury Moana, The Darling of Marina – A Hilltop and Sea Getaway
Limestone Coast
The Limestone Coast in the southeast of South Australia features unique geological formations such as the Naracoorte Caves and Mt Gambier's Blue Lake and the Umpherston Sinkhole.
South Australia Travel FAQ
What is the coolest place in South Australia?
There is nothing more South Australian than the Malls Balls in the heart of Adelaide CBD.
What is famous in South Australia?
Farmer's Union Iced Coffee, frog cakes, saying "heaps good", the D'Arenburg cube, The Remarkable Rocks, St Nicola, pie floaters, Hahndorf, Adelaide Fringe, WOMADedlaide and so much more!
Where should I go for a weekend away in South Australia?
There are so many options but for a quick getaway, you can't go past the Yorke Peninsula or The Barossa.
What is the best month to visit Adelaide?
November for Jacaranda flowers
April for autumn leaves
March for Adelaide Fringe

How many days do you need in South Australia?
You could spend a month or two and not see everything but in 1-2 weeks you can see the main highlights.
Does South Australia have border restrictions?
Not currently (July 2022)
You no longer need to complete an EntryCheck SA application or have a RAT test before arriving. If you have tested positive for COVID-19, you will not be allowed to enter South Australia until 7 days from the date of your first positive COVID-19 test has passed
Where can you camp in South Australia?


There are loads of incredible camping locations in South Australia. The best are in the South Australian National Parks.
Enjoy Your Travels In South Australia
I hope you have the best time discovering all that South Australia travel has to offer. If you have any questions or would like some help please get in touch! – [email protected]