Pink Lakes South Australia
South Australia has an array of candy-coloured lakes. They aren't as sweet as they look though with the salty environment being the perfect habitat for bacteria & algae that create this incredible display. Australia's pink lakes have to be seen to be believed! ⁠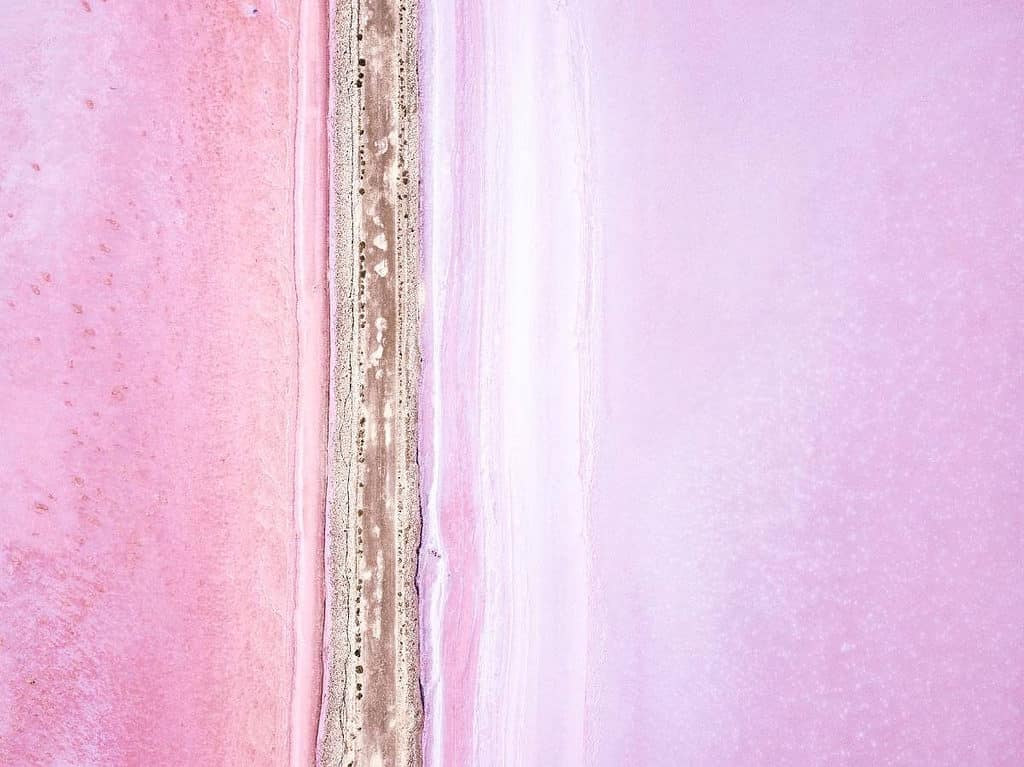 Where To Find The Pink Lakes
In South Australia
The Green Adventurers acknowledge and pay respect to the past, present and future Traditional Custodians and Elders of this nation and the continuation of cultural, spiritual and educational practices of Aboriginal and Torres Strait Islander peoples.
Lake Bumbunga – Lochiel
Lake Bumbunga is one of the most spectacular pink lakes in South Australia due to the roads crisscrossing across the surface of the lake. You can find this lake near the town of Lochiel which is a little over a 1.5-hour drive from Adelaide. This would be a great day trip from Adelaide or a pit stop on your way to the Yorke or Eyre Peninsula. ⁠
Pink Lake – Yorketown
There are many pink lakes in South Australia but this particular one is found just outside of Yorketown. If you are heading to the Yorke Peninsula add this pink lake to your itinerary. This small but vibrant lake is stunning and the salt crystals make beautiful patterns along the lake's shore.
Lake Macdonnell – Penong
One of the most spectacular lakes I have laid eyes on! I visited Lake Macdonnell as a day trip from Ceduna. This candy-coloured treat can be found just out of Penong on the far west of the Eyre Peninsula. You have probably seen this pink lake many times on your Instagram feed, with it being a very popular place for photographers. At a massive 863km from Adelaide, this is not an easy one to get to but if you are adventuring on the Eyre Peninsula this is absolutely worth adding to your road trip itinerary.
I visited the lake after heavy rain so I was a bit worried the pink would not be very vibrant but I was not disappointed. It's not the easiest place to access being over 850km from Adelaide but well worth the effort if you are on the Eyre Peninsula. ⁠
Salt Lagoon – Kangaroo Island
I came across this beautiful pink lake by chance. It's not one of the most famous pink lakes of South Australia or even a popular spot for tourists on Kangaroo Island so consider it a hidden gem. You can find this Salt Lagoon just off the North Coast road, about a 10-minute drive from Kingscote.
Plan your trip to Kangaroo Island
Why are pink lakes pink?
A combination of bacteria & algae is responsible for producing beta-carotene which is a red pigment and gives the water its pink hue. ⁠
Dunaliella salina is a type of algae that is extremely salt-tolerant and can grow in salinity as high as 35%. At high salinity, temperature and light, this algae produced a red pigment called beta-carotene as part of their photosynthesis process.
Simultaneously, a type of bacteria, Halobacterium cutirubrumis is also busy at work in salty conditions producing beta-carotene.
Enjoy the pink lakes of South Australia!
Please get in touch if you have any questions or I would love to hear about your experience if you visit any of the lakes!
Want more pink lakes?
Did you know South Australia is not the only state to be blessed with magical pink lakes? The Dimboola Pink Lake in Victoria is another place to add to your list!