Ferry to Kangaroo Island – Travel Guide
How to get to Kangaroo Island? 🦘🏝️ This pristine destination is just 16km across the ocean from mainland South Australia. Kangaroo Island is unsurprisingly home to many kangaroos and other Australian animals such as sea lions, wallabies, fairy penguins & koalas. Also a destination for food lovers & adventure enthusiasts, there are a range of activities for people to enjoy on Kangaroo Island. The first step is getting there. Here is all the info you need to get the ferry to Kangaroo Island
The Green Adventurers acknowledges and pays respect to the past, present and future Traditional Custodians and Elders of this nation and the continuation of cultural, spiritual and educational practices of Aboriginal and Torres Strait Islander peoples.
Ferry to Kangaroo Island with Sealink
The SeaLink ferry runs between Cape Jervis, 2 hours south of Adelaide & the town of Penneshaw on the island. ⁠The best part about travelling with Sealink is you can take a vehicle. Getting around on KI is best with your own transport and allows access to some secluded camping spots & accommodation where your only neighbours will be the kangaroos & wallabies! ⁠
⁠
The crossing takes just 45 mins and with up to 10 ferry crossings running each way per day there is sure to be a time to suit you. I recommend booking your time slot well in advance as they do fill up quickly. ⁠ A return trip for an adult is $98 and adding a vehicle is $196. For full pricing check out this SeaLink ferry fares.
| Passengers | One Way | Return |
| --- | --- | --- |
| Adult | $49 | $98 |
| Child | $25 | $50 |
Vehicles
One Way
Return
Passenger Motor Vehicle
(including motorhome and campervan)*
(up to 5 metres in length and 2.3 metres in height)
$98
$196
Ferry to Kangaroo Island with Kangaroo Island Connect
The Kangaroo Island Connect is a budget-friendly option if you are visiting Kangaroo Island without taking your own vehicle. This option can be done in conjunction with car rental which may work out cheaper for a short trip.
The KI Connect runs twice a day for $25 one way. Fare information is available here.
Cape Jervis to Penneshaw 9:10am & 5:50pm
Penneshaw to Cape Jervis 8:25am & 5:05pm
Car hire from Penneshaw starts at $75 per day in conjunction with the ferry booking.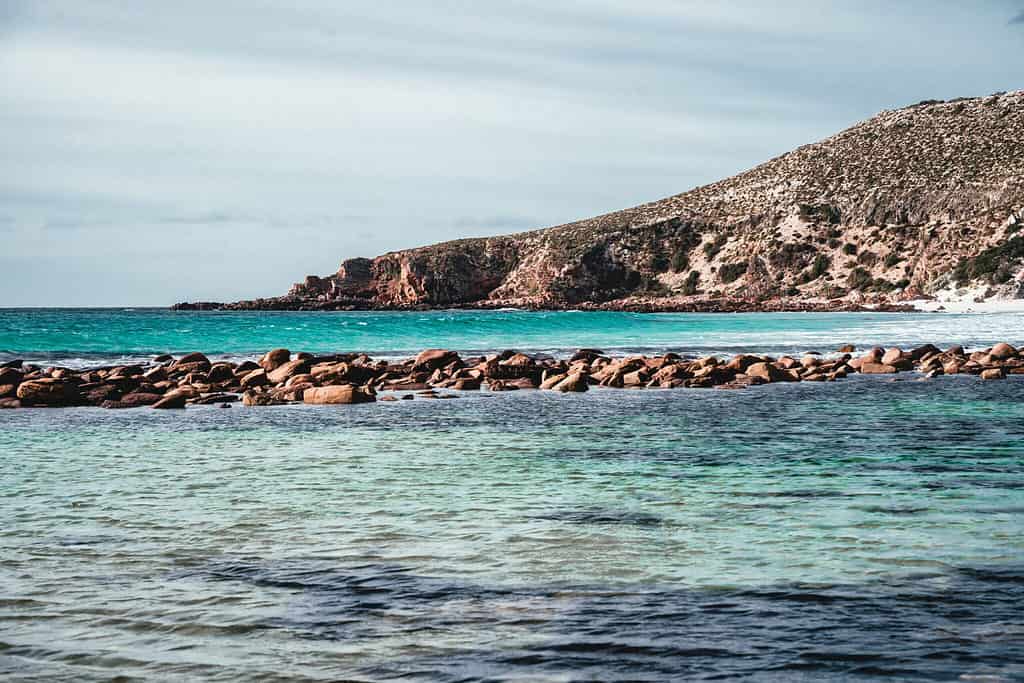 How to get to Cape Jervis?
If you are taking your own vehicle, Cape Jervis is a 1 1/2 hour drive from the Adelaide CBD. You want to arrive at least 1/2 hour before your ferry departure time to leave plenty of extra time for the journey.
If you don't have your own transport Sealink offers a coach service from Adelaide to Cape Jervis for $58 return for an adult and $42 return from Penneshaw to Kingscote.
Do I need a car on Kangaroo Island?
Yes, I highly recommend taking your own vehicle to Kangaroo Island. The other option is to join a tour which will take you to the highlights of the island but there is nothing like going at your own pace in your own car. There are so many hidden gems all over Kangaroo Island that you won't see on the tours.
Enjoy your adventure to Kangaroo Island
Thank you for reading! If you have any questions please get in touch and I can do my best to help.
Disclosure: Some of the links provided in this blog are affiliate links. I will be paid a commission if you use this link to make a purchase. For more information see the disclaimer.